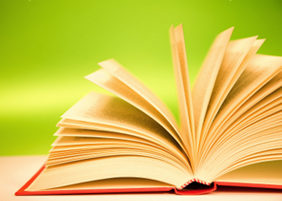 Interpreting
Our translation agency provides consecutive interpreting, interpreting by court-certified interpreters, over the phone interpreting, and escort interpreting in all of the 29 languages that we offer. If need be, interpreters can travel abroad and provide interpreting services there. As every client requires a highly individualized approach, we always accommodate interpreting services to our clients' needs and requirements.
---
Consecutive interpreting
The interpreter speaks after the source-language speaker has finished a part of his speech and has paused so that the interpreter can render that same segment of the message in the target language. Consecutive interpreting is usually relied upon during business meetings, in industrial settings, during lectures or training courses and seminars with a limited number of participants.
Court-certified interpreting
The accuracy of interpretation is confirmed with the round stamp (seal) of a certified court interpreter who has to be formally authorized by a competent regional court. Legal interpreting usually occurs in events that are documented for the use by certain authorities – e.g. during the making of notarial reports, during the incorporation of companies, at Board of Directors meetings or in courts of justice.
Legal interpreting is often required by private clients as well. They need it during wedding ceremonies, in dealings with the police, or when arranging for personal ID documents and the like.
A useful tip!
Do you need an interpreter's services abroad? Our interpreters can travel abroad and perform consecutive interpreting there. For more information on interpreters' business trips abroad and on the prices of interpreting completed abroad check the relevant part of the General Terms and Conditions.
Pricelist of interpreting services
The price of interpreting is always affected by several factors:
The type of interpreting
Language combination or combinations
Complexity of the interpreted subject
Cost of transport, accommodation and catering
Interpreting of up to 4 hours is subject to an hourly rate. Interpreting in excess of 4 hours is charged at a daily rate, that being 8 hours regardless of how long the actual interpreting time is. (The time of interpreting also includes breaks and event interruptions.)
Whenever an interpreter travels abroad to perform interpreting there, the client is always charged the daily rate and bears, in accordance with valid laws, the cost of the interpreter's transport, accommodation and catering. See our agency's General Terms and Conditions.
Our pricelist will be sent to you upon request.
---
---
Interpreting inquiry
Would you like to get an interpreting quote? Use this form to send us your contact information. We will send you a non-binding price quote.
Items marked with an asterisk (*) are required.